From time to time, I get into a discussion with my colleagues at Total Shape about natural weight loss supplements versus prescription medications.
Recently these conversations keep turning to PhenQ vs. phentermine and the pros and cons of each, and I decided to explore the matter more thoroughly to gain a better grasp and deeper insight into the matter.
First, I spoke with our resident medical professional, read a ton of online material and user testimonials, and compiled all that information here so you and my clients could have the head-to-head comparison and make an informed choice.
What Are the Key Differences between Phentermine and PhenQ?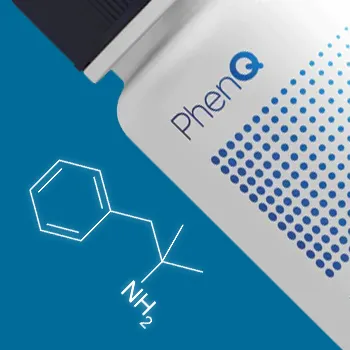 The main difference between phentermine and PhenQ is that phentermine is a prescription-only controlled substance, and PhenQ is a vegan fat-burner supplement containing all-natural ingredients.
Ingredient Differences
Phentermine's main ingredient, phentermine hydrochloride, possesses amphetamine-like properties. According to Drugs.com, It acts on the central nervous system, elevating blood pressure and heart rate to suppress appetite, thus aiding in fat loss by reducing calorie intake [1].
Conversely, PhenQ's key ingredient is a-Lacys Reset, a patented blend of alpha-lipoic acid (ALA) and Cysteine, both effective in fat burning. ALA, a naturally occurring compound, aids in breaking down carbohydrates for energy as shown by studies published in the National Library of Medicine [2].
According to the University of Rochester Medical Center, Cysteine, which is vital for protein synthesis and metabolism, has antioxidant properties and contributes to collagen production [3].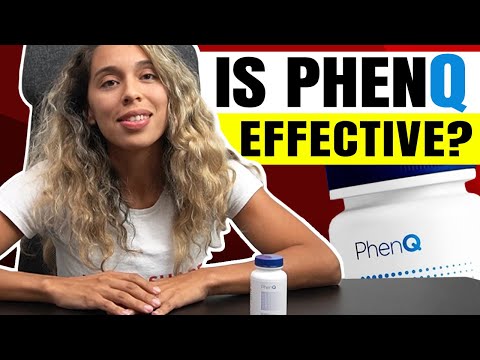 PhenQ vs. Phentermine: Head to Head
Now that we know the main difference between phentermine and PhenQ, let us take a closer look at each of these diet pills and their efficacy in the weight loss process.
Phentermine

As a fitness trainer, I've observed phentermine, an FDA-approved short-term weight loss medication (usually less than 12 weeks), effectively help individuals shed up to 20 pounds.
However, it's essential to remember that phentermine prescriptions must come from a healthcare provider.
This medication targets rapid fat loss in obese patients, simultaneously addressing associated health issues like high blood pressure, cholesterol, or diabetes.
Also read: Phen375 vs. Phentermine
Brief history
In the 1950s, the FDA approved phentermine for obesity treatment. About 25 years later, it was combined with fenfluramine and dexfenfluramine (phen-fen) for enhanced appetite reduction.
However, due to heart-related complications, these combinations were withdrawn from the market.
This history indicates that modern phentermine may be safer than its predecessors, yet it still carries inherent risks.
Benefits
Phentermine's key benefit is its effective suppression of food cravings, leading to weight loss when paired with a proper diet and exercise for enhanced fat burning.
While its exact mechanism is unclear, it's Drugs.com researchers have shown that it boosts brain neurotransmitters like dopamine and norepinephrine, reducing hunger  [4].
In my experience as a fitness trainer and nutritionist, I've seen phentermine's potent fat-burning effects in clients. It goes beyond appetite suppression, targeting fat cells and formation, particularly effective with exercise and a low-calorie diet.
Clients typically experience an increase in weight loss, averaging about a pound per week, with the most significant results in the initial weeks.
Rating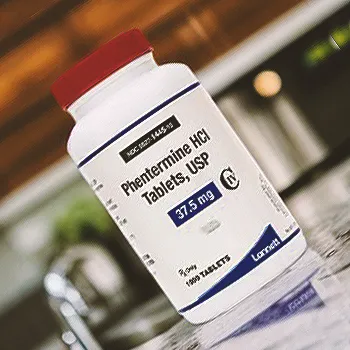 Pros
Appetite-suppressant that can contribute to weight loss
The inclusion of Cysteine, which aids in producing collagen, benefits skin elasticity and texture
Sold as name brands Adipex-P and Lomaira, but also available as a cheaper generic drug
Cons
Requires a prescription from a healthcare provider
Phentermine weight loss pills are for short-term use only
People with a medical condition like an overactive thyroid, heart disease, or high blood pressure should not take it
PhenQ

Our review finds PhenQ as a natural alternative to Phentermine, with ingredients that boost fat burning, energy levels, and appetite suppression. Its key component, a-Lacys Reset, includes alpha-lipoic acid (ALA), proven effective in fat-burning and metabolism enhancement.
Clinical Nutrition research on ALA for obesity treatment shows significant fat loss, BMI reduction, and weight loss [5].
PhenQ also contains caffeine, known for metabolism boosting, focus enhancement, and improved athletic performance, essential for effective weight loss.
The American Journal of Clinical Nutrition confirms these factors are vital for increasing fat loss and calorie burning [6].
However, those sensitive to caffeine should consider stimulant-free options to avoid side effects like jitters and sleep disturbances.
How PhenQ is performing against other weight loss supplements:
For best results when losing weight, PhenQ, like prescription phentermine pills, should be used in combination with a healthy diet and increased physical activity.
"Caffeine increases both noradrenaline and dopamine release, and therefore stimulates neuronal activity in several brain regions, which in turn can decrease weight."

- Reza Tabrizi, Assistant Professor of Epidemiology, Shiraz University of Medical Sciences
Pros
It does not require a doctor's prescription
PhenQ weight loss pills are completely safe for long-term use
It contains clinically tested, and patented a-Lacys Reset for its fat-burning properties
Produced in approved FDA pharmaceutical registered labs
Cons
Some users may find it pricey, especially when not purchased in bulk quantities
Only available on the manufacturer's website
How We Tested the Products
To provide a thorough analysis of PhenQ and Phentermine, I formed a team of fitness enthusiasts and experts experienced with these drugs.
Our combined expertise, grounded in experimentation and evidence, deepened our analysis.
A resident medical professional reviewed our feedback, aligning it with scientific data for a balanced assessment of the drugs' effectiveness and safety.
We investigated each participant's physical and psychological experiences with the drugs, ensuring our findings were both personally and medically substantiated.
This approach bridges personal experiences with scientific evaluation, offering credible insights.
Stand Out Features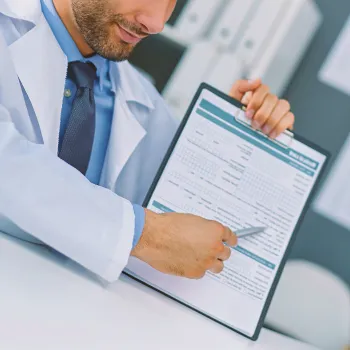 Here are some important factors you might want to look into when comparing PhenQ and Phentermine.
Safety Record
PhenQ is noted for its strong safety record, with users typically reporting no significant side effects during their weight loss journey. As a natural supplement, it serves as a safer alternative to Phentermine, promoting weight loss without alarming side effects.
Conversely, Phentermine is linked to multiple side effects like headaches, dry mouth, increased blood pressure, insomnia, stomach issues, dizziness, and changes in sex drive, according to GoodRx [7].
Additionally, WebMD highlights rare but severe risks such as pulmonary arterial hypertension, seizures, chest pain, speech difficulties, and vision changes [8].
Given these potential risks, especially for those with genetic predispositions or existing conditions, it's advisable to consider safer alternatives to these weight loss pills, even when aiming to prevent weight gain.
Long-term Effects and Safety
In addition to these side effects, it's also crucial to consider the long-term effects and safety of weight loss aids. PhenQ comprises natural ingredients with minimal side effects.
On the other hand, Phentermine, being a prescription medication, may pose a risk of addiction and other health issues when used extensively.
User Feedback
If you want the real story of a product, in my experience, user reviews and testimonials are the best way to go. There are a lot of online platforms where people make unbiased opinions of these fat burner pills. Avoid trusting influencers introducing products since they're likely sponsored by companies.
Unlike phentermine, PhenQ OTC diet pills are probably the best diet pills on the market and users generally leave positive reviews saying they deliver real-world results without common side effects associated with weight loss products.
FAQs
What Is Better Than Phentermine?
PhenQ is the best over-the-counter phentermine alternative if you want to suppress your appetite and burn more calories for weight loss without a legal prescription or side effects attached to it.
Why Is Phentermine Not Good for You?
Phentermine is not good for you because it is associated with multiple side effects such as headache, dizziness, stomach issues, increased blood pressure, changes in sex drive, pulmonary arterial hypertension, seizures, chest pain, and vision changes. It can be dangerous for your health especially when taken for a long period.
PhenQ Versus Phentermine: Which Is Better?
After thoroughly testing and analyzing both PhenQ and Phentermine with my team of fitness experts, I confidently conclude that PhenQ stands out as the superior choice.
Our hands-on experience, backed by extensive research, revealed PhenQ's effectiveness in fat burning and appetite suppression, similar to prescription weight loss drugs, but without the need for a prescription.
Its natural composition minimizes side effects, making it a safer, long-term weight loss solution.
From my professional perspective as a fitness trainer, and based on positive feedback from clients, PhenQ is the best recommendation for those seeking a reliable and safe weight loss supplement.
Suited for Men and Women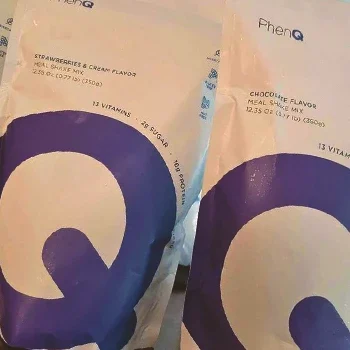 Pros
Suppresses your appetite
This weight loss supplement blocks fat production to stop weight gain
Improves your mood and energy levels
High-quality, all-natural formula
Get the BEST PRICE until the end of December
Cons
Can be only purchased through the company website
Was this article helpful?