As a fitness trainer with over a decade of experience helping people achieve their weight loss goals, one of my duties is to recommend reliable fat-burning supplements to my clients.
When ShredFIERECE made its way into the market and into the hands of a few clients, I immediately wanted to test out its claims. So, I took about a month to study the product, its history, its ingredients, and the science behind them.
In this ShredFIERCE review, we'll give you unbiased feedback on the product and what our clients and colleagues made of it.
What is ShredFIERCE?
ShredFIERCE is a fat burner supplement made by TruFierece. TruFierece is a US-based company that innovated and enriched the fitness industry with its pre-workout and testosterone booster.
The company claims that its product helps you lose weight by boosting your metabolism, suppressing your appetite, and effectively burning off excess body fat.
According to their website, ShredFIERCE uses premium ingredients to increase your body's metabolism.
And because it doesn't contain a proprietary blend (a group of named ingredients but without the exact amount), you know the exact quantity of each ingredient.
So, after using it for a couple of weeks, my clients shared their observations of how ShredFIERCE impacted their fitness goals. Let's take a closer look.
Tailored for Men and Women
Benefits of Using ShredFIERCE As a Fat Burner
After a month of using ShredFIERECE, clients reported experiencing some or all of the following benefits.
Increased Energy Levels
In our experience, this was one of the prime benefits of taking ShredFIERCE. The product is put together with a blend of ingredients designed to drive up your energy levels.
The more energy your body has to expend, the more you can use it for your workouts.
The direct result of this is that you can achieve more in the gym by increasing your workout quality and, in the process, burn more fat.
After just two weeks of taking the daily dose, I noticed clients could push past grueling workouts where they'd normally gas out halfway.
Increased Metabolism and Fat Loss
One of the key functions of any quality fat-burning supplement is to boost metabolism. A fast and well-controlled metabolism can increase fat burning and overall weight loss.
ShredFIERCE contains a blend of herbs (like green tea extract) and compounds that may increase your basal metabolic rate.
By increasing your metabolism, ShredFIERCE could help your body burn fat faster and more effectively — even if you're not exercising (although exercising will help tremendously).
In other words, ShredFIERCE claims it can help you lose weight even if you're not hitting the gym that often.
However, clients who just took ShredFIERCE didn't report losing fat at a much faster weight than regular, while those on an intense exercise routine lost significantly more weight, even compared to those who exercised moderately.
Reduced Hunger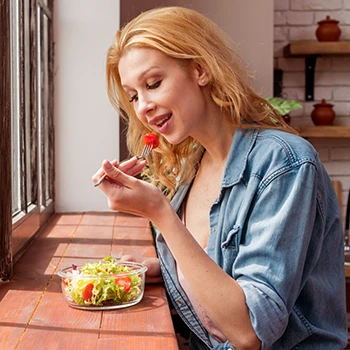 Unlike some fat burners in the market, ShredFIERCE is an appetite suppressant.
By increasing the amount of dietary fiber and hunger-suppressing hormones in your diet, it should be able to effectively control unhealthy cravings.
This benefit helped clients who were a) super hungry after workouts and who normally overate, and b) had a difficult time keeping away from snacks and junk food.
After a few days of taking ShredFIERCE, some of them reported that it helped them eliminate hunger pangs and stick to a healthy diet.
Enhanced Mood and Confidence
Realistically speaking, this isn't one of those benefits you'll see within a few weeks. It's a by-product of hard work and the daily consumption of ShredFIERCE.
After you get rid of your body's excess fat and look shredded, your new and improved body will increase your mood and confidence.
Ingredients
ShredFIERCE features several ingredients that work toward reducing body fat, curbing hunger pangs, and maintaining muscle.
What's more, ShredFIERCE contains a generous dosage of every ingredient.
Here's a list of the most notable ones.
Green Tea Leaf Extract (500 mg): Studies have shown that green tea leaf extract, a thermogenic fat burner, may increase fat oxidation [1].
Green Coffee Bean Extract (100 mg): Studies have shown that green coffee bean extract may assist obese individuals with weight loss [2].
"Cayenne pepper triggers the production of saliva, which is needed to begin the digestive process. It also stimulates the flow of enzyme production, which is necessary for the body to metabolize foods properly."

- Dr. Josh Axe, Found of Ancient Nutrition
"While it's not new to the supplement world or to research, glucomannan may help silence those hunger pangs. And that helps you eat less."

- Dr. Christine Gerbstadt, Spokeswoman for the American Dietetic Association
Pros
Maintains muscle mass while burning away stubborn body fat
Does not contain a proprietary blend; it shows the actual dosage of every ingredient
Reduced hunger cravings so you stay away from overeating
Caffeine dose helps you stay energized all-day
Cons
Might be pricier than most fat burners
Caffeine content could lead to a lack of sleep if taken with other caffeine supplements
Taking five pills a day might be inconvenient for many
Tailored for Men and Women
Are There Any Shortfalls With This Weight Loss Supplement?
Yes, there are some shortfalls of Shredfierce, mainly in terms of sleep disruption and limiting calorie intake for people who want to bulk up while shedding weight.
Side Effects
The caffeine anhydrous in ShredFIERCE did not make it an ideal product for clients who were sensitive to caffeine.
On top of that, clients who took caffeinated pre-workout in conjunction with ShredFIERCE could not handle the slight caffeine overdose.
Many of them experienced reduced sleep quality, which in turn had a negative effect on the workouts the following day.
If you choose to take ShredFIERCE, we recommend reducing your daily caffeine intake to balance out how much of it goes into your system.
Reduced Calorie Intake
Another downside of ShredFIERCE, reported by a few clients who were in their bulking phase, was that it almost drastically reduced their calorie count.
With their hunger levels decreased because of the supplement, they could not consume a large amount of food, especially protein, that their bulking phase demanded.
If you're a bodybuilder, we recommend you take ShredFIERCE exclusively during your cutting phase.
How It Compares to Other Fat Burner Supplements
To provide a comprehensive review of ShredFIERCE, we compared it to some of the current leading weight loss supplements.
PhenQ
PhenQ, as demonstrated in our review, is a highly effective weight loss supplement that stands out. It helps to reduce stored body fat quickly, suppress cravings, block fat production, and enhance energy levels.
As a fitness trainer, I have seen many clients struggling with weight loss have great success using PhenQ. Its all-natural formula includes A-Lacys Reset® to boost basal metabolic rate, L-carnitine to burn fat, and chromium to suppress appetite.
Our test group used PhenQ for several weeks and experienced remarkable results, including improved body composition confirmed by measurements.
Additionally, I personally used PhenQ with our test group. Unlike ShredFIERCE, which contains 200 mg of caffeine per serving, PhenQ contains only 75mg, and I was impressed with the energy boost without causing any interference with other daily caffeine sources.
PhenQ may be pricier than other fat burners, but its transparent label, effective formula, and proven results make it a sound investment.
Leanbean
Many women face frustration when trying to lose weight. Our experience with Leanbean is a vegan thermogenic fat burner designed specifically to address the unique needs of women.
The ingredients in LeanBean, including turmeric, Glucomannan, zinc, and green coffee bean extract, are transparently listed on the label. Together, they target fat receptor cells and effectively suppress appetite, making it one of the best fat burners for women.
Over several weeks of testing, our group found LeanBean did a fantastic job at curbing hunger cravings and snacking, which our dietitians attribute to the addition of choline to the formula.
Unlike ShredFIERCE, Leanbean contains a very small dose of caffeine making it an excellent option for those sensitive to stimulants.
While both Leanbean and ShredFIERCE have large serving sizes, with six and five pills respectively, our test group was initially concerned about the six-pill daily dose.
However, positive reviews from our participants demonstrated that these benefits are sustained throughout the day.
However, increasing the caffeine content would boost energy levels, which I would find more beneficial.
Instant Knockout
Instant Knockout is a top-notch fat burner for men that can accelerate thermogenesis and metabolism to promote fat loss effectively.
Instant Knockout Cut's formula is tough to top, loaded with high concentrations of stimulants, metabolism boosters, mood enhancers, and quality-sourced ingredients. This supplement guarantees to shred body fat quickly.
I have a habit of snacking, so during the testing phase, I was particularly interested in Instant Knockout's promise of appetite suppression. The 1800 mg of Glucomannan did the trick because I didn't have the urge to snack while using Instant Knockout over several weeks.
Like ShredFIERCE, Instant Knockout contains a relatively high level of caffeine and shouldn't be taken along with coffee or caffeinated pre-workouts.
That said, most of our test group users loved the kick from 300 mg of caffeine and experienced good results in reducing body fat over the several weeks of testing.
In my fitness career, I found Instant Knockout to be an all-around fat burner particularly loved by fitness enthusiasts, athletes, and bodybuilders.
Where Can You Buy ShredFIERCE?
You can buy ShredFIERCE from the TrueFierce website. It's not available in any other online retail stores, let alone physical stores.
You can count that as a benefit. In our experience, it's better to buy supplements from the company website.
This ensures that you buy the original product instead of a fake.
Tailored for Men and Women
Who Should Take ShredFIERCE?
Any adult who wants to burn fat, maintain muscle, and boost their energy levels can take ShredFIERCE.
ShredFIERCE is especially good for physically active adults who need help with reducing hunger, burning fat, and maintaining fat-free mass.
Who Shouldn't Take It?
You shouldn't take ShredFIERCE if you suffer from any pre-existing medical conditions. We highly recommend you speak with your physician before taking ShredFIERCE (or any supplement for that matter).
We handpicked which of our clients would take ShredFIERCE.
After studying its ingredients, we chose not giving to people who were in the following categories:
History of sleep issues (the caffeine anhydrous in ShredFIERCE might contribute to your sleep problems)
Allergy to one or more of the product's ingredients
In a rehabilitation program and doing very light exercise.
What Users Have to Say About Its Fat-Burning Effects
ShredFIERCE has many reviews on its website that praise the product for its effective fat-burning abilities, which isn't surprising since it's their own website, but I think it's still worth taking a look.
"I love that I'm actually seeing results along with diet and exercise. My blood pressure got high because of Covid-19 restrictions as I was afraid to go outside. I'm hoping I won't have to buy this product again but I will if I have to."

- Justin P., USA, ShredFIERCE Website
"My muscles feel leaner and harder. It helped me lose fat faster. I have to say that this isn't a magic pill (as there isn't one) but this definitely does what it's supposed to!"

- Caleb M., Denmark, ShredFIERCE Website
Other products we've reviewed:
FAQs
Does ShredFIERCE Come With a Money Back Guarantee?
Yes, ShredFIERCE comes with a 60-day money-back guarantee, no questions asked. If you don't like Shred FIERCE, you can request a full refund.
How Fast Can I Lose Weight With ShredFIERCE?
You can lose weight within a couple of weeks of taking ShredFIERCE. However, your weight loss rate will depend upon your exercise and diet.
Can I Use ShredFIERCE With Other Supplements?
Yes, you can take ShredFIERCE with other supplements. However, it does contain the caffeine level of two cups of coffee, so you shouldn't take it with other caffeinated supplements.
How Long Will One Bottle of ShredFIERCE Last Me?
One bottle of ShredFIERCE will last you 30 days. Each bottle contains 150 capsules, and the serving size is five capsules a day.
How Do I Take ShredFIERCE?
Take one ShredFIERCE capsule five times a day with a glass of water to burn fat efficiently.
We recommend you space these servings from morning to early evening. We don't recommend you take it after 5 pm due to the high caffeine content.
Will ShredFIERCE Help Build Muscle?
No, ShredFIERCCE will not help you build muscle. However, it may help retain your existing muscle while shredding away excess fat.
Is ShredFIERCE a Good Fat Burner?
While it can be a decent product for some people, it did not prove to be effective enough at fat-burning in our testing, and some clients found the caffeine content in ShredFIERCE to be a tad overbearing.
In my experience, a completely natural fat burner like PhenQ has just the right amount of caffeine that gives you a push but allows you to have a restful night after a long workout.
It contains 100% natural and well-balanced, and science-backed ingredients to curb hunger, prevent fat accumulation, boost energy levels, and burn excess fat.
We Recommend This Instead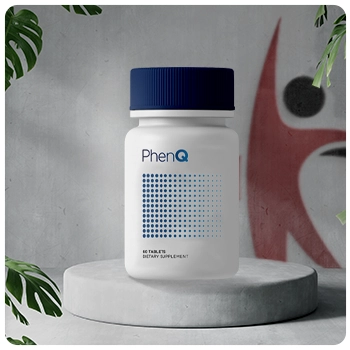 Pros
Suppresses your appetite
Blocks body fat production to stop weight gain
Improves your mood and energy levels
High-quality, all-natural formula
Get the BEST PRICE until the end of September
Cons
Can be only purchased through the company website
Was this article helpful?