I have become a big fan of nootropic supplements as a way to boost motivation and concentration during workouts. And as a personal fitness coach, I've seen many of my clients fast-track their goals using these supplements.
One product that recently came to my attention is Thesis, and what struck me the most was the personalized nootropics approach.
So, I got together with my dietitian to do some research, and I got 12 clients to help with testing. This involved detailed journalling over four weeks and detailed data comparison against the baseline.
Here's what we found for this Thesis Nootropics review.
What Is Thesis Nootropics?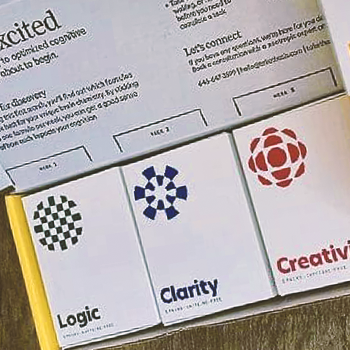 Thesis Nootropics is a stack of brain function supplements that aims to improve cognitive function, mental stamina, mood, and overall mental energy levels, based on 1st hand experience.
Thesis Nootropics' energy formula aims to boost energy levels while catering to individuals following a certified gluten-free diet, promoting positive habits and supporting nerve health.
What is particularly interesting about this stack is the Thesis algorithm.
It's a set of questions that go through your personal needs and circumstances to come up with a starter kit.
More on this shortly.
As a result, you get a recommendation from a couple of their products to provide personalized nootropic blends.
It allows you to tailor things toward energy, creativity, clarity, motivation, and logic. And the company claims that it can help with mood regulation as well.
Let's see how the process with Thesis supplements works.
Our Rating
How Does It Work?

The Thesis Nootropics experience works by going through a questionnaire to assess your needs and goals.
Based on your responses, the algorithm will recommend different Thesis blends to help you achieve your goals.
After going through the quiz, you get a recommended Thesis starter kit.
The five different products claim to work similarly to smart drugs by boosting your cognitive function and mood.
But unlike prescription medications, Thesis uses natural ingredients like vitamins, amino acids, minerals, and herbs.
"Nootropics, a greek word meaning 'Towards the Mind', are compounds that are both (1) neurologically active and (2) directly or indirectly enhance cognitive potential via increased capabilities (ie. reflexes), state of well-being, or learning potential."

- Kamal Patel, MPH, MBA at Examine.com
Once you are a Thesis customer, you can also set up a meeting with a Thesis coach to review your stack and the effects you are looking for and experiencing.
But does that make Thesis Nootropics legit?
Let's see what our detailed research reveals.
Thesis Nootropics Benefits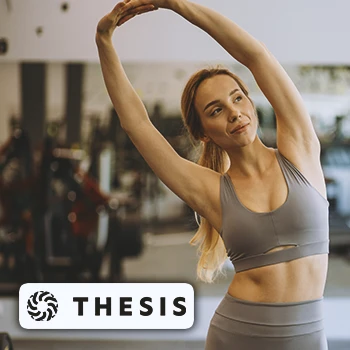 The first thing that we got our testing team to do is to go through a full week of keeping an hourly journal to self-evaluate their mood, concentration, and mental energy levels.
Then we put them through three weeks of taking their Thesis recommended stack and got them all to keep their hourly journaling going.
The first thing we noted was that the energy blend and creativity formula seemed to give our clients a good boost in brain performance.
And the folks that took the motivation blend a few hours before heading to the gym also found they were more focused on their workouts.
But the majority of our test group highlighted that the effects seem to wear off after about 4-5 hours.
We also noted that the logic formula didn't provide a huge benefit, which could be down to a lack of a proven formula.
We also found that the Thesis Nootropics cost can mount up if you want to stack a few of them.
Pros
Allows you to combine different product formulas for personal goals
Provides support from coaches to help you refine your stack
Positive impacts on mood and concentration levels
Cons
Some of the Thesis Nootropics ingredients are not supported by reliable clinical trials
You may need to swallow quite a few capsules, depending on your particular blend
Thesis Blend Breakdown

Thesis Nootropics offers a unique blend of ingredients that target thesis energy, thesis creativity, cellular function, and even skin health, making it a notable contender in the supplement industry.
For this part of the Thesis Nootropics review, I got my dietitian to help out and analyze the Thesis formula for each of the products.
And we also tested the effects with 12 clients to see whether the marketing hype lives up to expectations.
Let's have a more detailed look at the features and benefits of each blend.
Thesis Energy Benefits
The idea behind Thesis Energy is to help people clear brain fog and feel more mentally energized.
To verify this, we paid close attention to the journal entries our testing team made in the afternoons. This is typically when people feel a slump.
What we found was that folks who took this supplement after lunch gained some mental clarity.
But it seems like the effect wears off after about four hours, so you don't gain an all-day effect like with other nootropics.
Key Ingredients:
Choline: This mineral has been shown to boost memory function and verbal fluency [1].
L-Theanine: This amino acid can work well with caffeine to increase alertness without causing jitters [2].
Caffeine: This stimulant can boost alertness, but you can get this from a morning coffee, so I'm not overly impressed that it's added here [3].
Thesis Clarity Benefits
Thesis Clarity is another product that aims to improve neural communication and allow you to think more clearly and effectively.
Thesis Nootropics' clarity formula provides an extra boost of cognitive performance, targeting stress reduction and improving sleep quality, all while delivering a healthy dose for enhanced mental clarity and improved ability.
We did note in our testing review that there seems to be an improvement in brain function for several hours after taking it.
But this also seemed to happen more with those testers that took the clarity and energy formula.
Key Ingredients:
7,8-DHF: Studies have shown that Dihydroxyflavone can cross the blood-brain barrier and act as a neuroprotective ingredient [4].
Alpha GPC: This is an ingredient that has been shown to protect against neurological decline [5].
Lion's Mane: This mushroom is common in nootropics and has been shown to improve mental performance and creativity [6].
Thesis Motivation Benefits
A large part of improving mental health comes down to how focused and motivated you are with daily tasks. Our clients that tested this product noted that it seemed to help them remain more motivated during workouts.
But this doesn't seem to happen if you take it in the morning and go to the gym later in the day. So you'd need to get your timing right.
Key Ingredients:
L-Phenylalanine: Research has shown that this ingredient can help with signs of depression and improve overall mood [7].
Dynamine: Also known as Methylliberine, studies have highlighted that it can impact your mental well-being when combined with caffeine [8].
Forskolin: The interesting thing about this herbal ingredient is that it can improve blood flow to the brain for better focus and motivation [9].
Thesis Logic Benefits
For this product, we looked at what our clients noted in their journals when they were at work or studying. While they did find a boost in focus, none of them noted that it helped improve verbal fluency or problem-solving skills.
Key Ingredients:
Ginkgo Biloba: This is a common ingredient in traditional medicine, but modern clinical trials have shown that it can help brain health through improved blood flow and anti-inflammatory properties [10].
Ashwagandha: This herb can have a direct impact on stress and memory, allowing you to think clearly and effectively [11].
Saffron: It's the most expensive herb in the world, and studies have linked it to improved stress, mood, and cognitive capacity [12].
Thesis Creativity Benefits
A few of our clients tried the creativity blends, but this is one of the products where most of them didn't report any significant improvements.
Combinations with other products above did positively impact mood and stress, but we couldn't find any comments where our clients highlighted that they felt more creative in their work or any other creatively demanding context.
Key Ingredients:
Agmatine: This amino acid doesn't just boost cognitive performance but may also help to protect brain cells against oxidative stress [13].
Zembrin: Research has shown that this herb can impact both stress and anxiety, but there's no specific evidence that it can help with creativity [14].
Ginseng: This is a common ingredient in diet supplements as it can improve blood sugar levels, but that wouldn't directly influence creativity [15].
Side Effects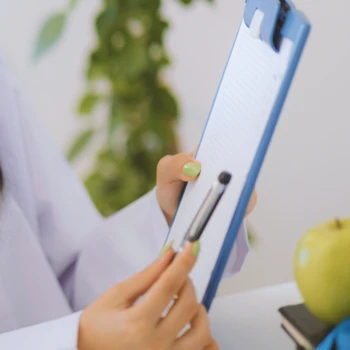 We also asked all of our clients to provide any feedback they had on side effects related to the nootropic blends.
Overall, the majority of people found that it didn't cause any major issues.
We only noted that one person had a bit of a rash, which could be down to an allergic reaction to one of the ingredients.
We did find that it's best not to take these capsules on an empty stomach. Ideally, take them within 20 minutes of eating a meal to avoid stomach upset.
Who Should Take It?
People who want to achieve a moderate boost in brain function may want to take Thesis Nootropics, based on 1st hand experience.
You would need to experiment with the timing as these capsules don't provide effects for the entire day. But after about a week, you should be in a position to spread out the capsules for maximum effect.
You can also contact a coach directly for advice on timing. It's especially important when you have no prior experience in taking these supplements. However, a good starting point is to take the minimum and adjust from there.
Who Shouldn't Take It?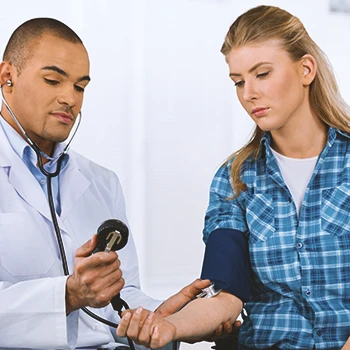 Based on our own experience, people with high blood pressure or neurological diseases shouldn't take Thesis nootropics.
In those cases, it's best to have a doctor review your detailed medical history and the nootropic ingredients to see if there might be issues.
Also, there are two areas where we don't think it's effective.
While it claims to help with poor sleep and creativity, these were two areas where we found it fell a bit short.
Our testing team didn't note any improvements whatsoever, and when we specifically asked them after the trial, none of them said they saw a noticeable difference.
Where Can You Buy It?
You can buy Thesis Nootropics directly from the company website.
We generally recommend avoiding third-party retailers to ensure that you always get the real product, so this is a positive highlight.
We placed two orders, and the package arrived within four days, which is about average for supplement companies.
One thing to point out on the Thesis Nootropics shipping policy is that currently, the company doesn't offer international shipping.
Our Rating
Other User Reviews

We also had a look for other Thesis nootropic reviews online to see what users were saying.
"It gave me more energy. I have struggled with low energy and I felt like my old self again. I could get up & get things done."

- Laurie C., taketheseis.com
"After 1 month of using Energy, Creativity, Clarity and Logic pack, I do not note any difference in mindset. I opted for the non-caffeinated blends as I am not a big caffeine person to begin with so a caffeinated blend might show some improvement."

- Beefnug, Reddit
"I have been continuously nauseated every day using thesis packets. I have given it a week and a half and cannot handle the negative side effects. Disappointed."

- AdGroundbreaking5162, Reddit
How Does Thesis Compare To Other Supplements?
Our Thesis Nootropics research suggests that it doesn't compare well to our testing of three other products.
First of all, we looked at the results we have for Mind Lab Pro.
The one thing that stands out the most is that it seems to be effective for many more hours than Thesis, so the timing doesn't become an issue.
The second one we compared is Onnit Alpha Brain. This supplement seems to provide a lot more focus and motivation, especially while you're at the gym.
And compared to Gorilla Mind Smooth, Thesis doesn't have the same effect on boosting energy and reducing stress.
FAQs
Is It Safe To Take Thesis Nootropics Every Day?
Yes, it is safe to take Thesis Nootropics every day. We found Thesis to be generally easy to process, but you need to look out for allergies to any of the ingredients. A good way to do this is to ask your physician for advice since they will know whether these ingredients are good for your health.
Does Thesis Nootropics Contain Banned Ingredients?
No, Thesis Nootropics doesn't contain any banned ingredients. All of the ingredients are based on minerals, amino acids, and herbs that won't cause a positive drug test result.
Is Thesis Nootropics Worth Buying?
No, based on our feedback from a nutritionist and the test results with 12 clients, we won't be recommending the Thesis supplement.
The effects wear off after a few hours, which makes timing your intake a problem.
And it works out expensive for a stack of three or four products.
One of the best nootropic brands we have tested so far is Mind Lab Pro. Our results show that it lasts for most of the day and provides great clarity, energy, focus, and concentration.
Order yours today and see how much of a difference it can make.
We Recommend This Instead
Click For Best Price

Pros
Great combination of herbs and amino acids that work as a cognitive enhancer
Added B vitamins to support red blood cell production and boosted energy levels
Great feedback from users that it can help with relieving anxiety
Get the BEST PRICE until the end of September
Cons
The capsules are not the smallest ones to swallow
Was this article helpful?