About 6 months ago, one of my longtime female clients told me about a fat burner for women called Powher Cut that she wanted to try out.
While I'm always a bit suspicious of these fat burners, I was intrigued by the number of positive review comments I found.
So, I set out with Emily to develop a training plan that would monitor the effects of Powher both on weight and actual measured BMI. As it turned out, we saw some very positive results.
Let's dive right into the details of all my research.
Total Shape's Score : 4.9/5
Formula specifically designed for women

Based on natural ingredients

No reported side effects

Need to take six capsules per day

Can be stacked with other supplements
Natural Caffeine

Chromium Picolinate

Konjac Glucomannan Extract

Selenium

Choline

Magnesium
Decreases fatigue and tiredness

Enhances mental clarity and alertness

Improves exercise performance

Increases focus and motivation
What Is Powher Cut?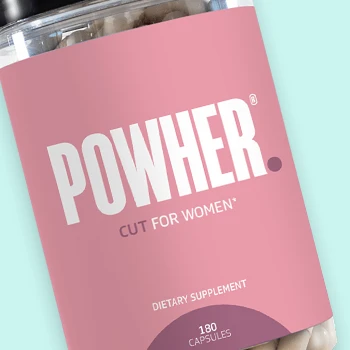 Powher Fat Burner is a weight loss supplement designed to help you burn fat and achieve your weight loss goals, making it one of the ultimate life-changing fat burner supplements available in the market.
Based on 1st hand experience,  Powher Cut is one of the first fat burners specifically designed for women to take on a day-to-day basis. It contains scientifically proven natural ingredients that may help women lose weight.
I have to say something that has always annoyed me is that almost all supplements come with a generic scoop size that is more suitable for men than women.
As a result, I'm always working out the best amounts to take for my female clients.
But my initial look at the nutrition values on the Powher label looked rather promising, and I'll get to the exact ingredient list shortly.
How Does Powher Cut Fat Burner Work?
Through my own experience, Powher Cut works by taking two approaches to healthy fat loss: reducing appetite and triggering thermogenesis.
First of all, it contains ingredients that help with appetite suppression. The most effective way to deal with unwanted fat is to burn more calories than you're taking in, which generally means eating less.
But hunger cravings can become one of the biggest reasons people fail, and many online review comments highlight that it works quite well for appetite suppression.
Secondly, Powher Cut aims to trigger thermogenesis, a fat metabolism process that involves raising your body temperature slightly by burning stored fat.
Combined with a balanced diet and regular workout routine, my clients and I were impressed with how quickly we noticed some muscle definition, especially in the belly.
Let's take a closer look at why it's so important to have a female formula.
A Fat Burner Formula Designed for Women
I already mentioned that I always have to work out half and 3/4 scoop sizes of different fat burners, whether it's whey or creatine or anything else, to make it easier for my female clients.
With a fat burner, it's even more important to get the daily dose right as they usually contain stimulants and other ingredients that could have some side effects.
I had my dietitian look at the label and exact ingredients to confirm that the doses are indeed suitable for the average woman. With Powher fat burner, you need not worry about taking half doses and getting it wrong.
Powher Cut Active Ingredients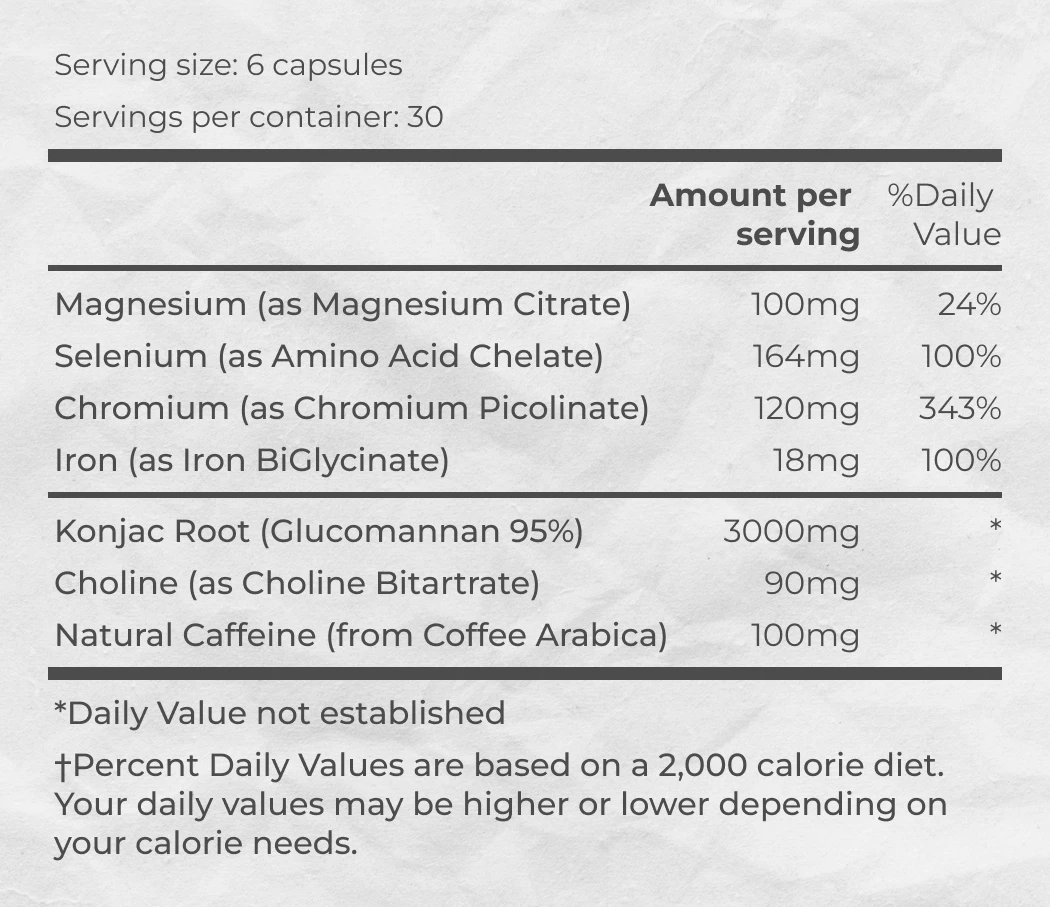 Powher Cut Fat Burner is a dietary supplement that supports fat loss by promoting a healthy metabolism and incorporating the power of dietary soluble fiber into your weight loss process.
While the ingredients are not that different from other supplements in this category, this fat burner for women has aimed to satisfy the exact amounts that are optimum for women with a reduced risk of side effects.
1. Natural Caffeine
One of the most effective and widely researched thermogenic ingredients is natural caffeine [1].
Who would have thought that morning coffee could help you lose weight and slim down?
With a modest 100 mg in Powher Cut, it seems to be enough to cause weight loss without causing an issue with sleep or jitters.
Like most users online, I feel like Powher nailed the dosing in this one. I felt the energy boost I needed for my workouts without the crash.
2. Chromium Picolinate
I had no idea that this mineral had any value from a nutrition point of view. However, my dietitian pointed me to a study [2] linked it to insulin resistance. And this can have a positive effect on blood sugar levels.
It's good to see chromium picolinate here as it is one of chromium's most easily absorbed forms. It helped regulate my blood sugar levels which resulted in better appetite control.
3. Konjac Glucomannan Extract
This substance has two important roles in losing weight. Firstly, glucomannan is a natural, water-soluble dietary fiber extracted from the roots of the elephant yam, also known as konjac [3].
As a dietary fiber, it turns into a gel-like substance that swells up in your stomach, making you feel full and keeping your digestion moving faster, which can aid in weight loss.
Many users commented that it was easier to say no to snacks because they didn't feel as hungry as they would. In my experience, I still feel energized and motivated to exercise even if I eat less.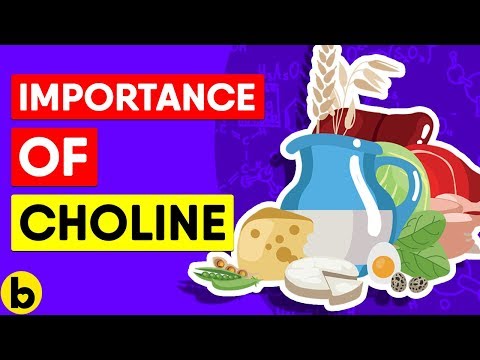 4. Selenium
Therefore, selenium has been scientifically linked to thyroid activity [4] and is an essential mineral for all diets. The thyroid gland contributes to your metabolism's normal functioning, making it more effective in managing and losing weight.
A recent study found that daily supplementation of selenium combined with a calorie-restricted diet effectively loses weight. It also results in lower leptin levels, which helps regulate food intake [5].
This mineral isn't common with fat burning supplements, but my dietician mentioned that it's a good addition to improve metabolism, weight loss, and appetite control.
5. Choline
I found one very interesting study conducted on athletes that linked choline to processing stored body fat and releasing the energy for more muscle power [6]. It can act as a delivery mechanism to bring energy to muscle cells.
Check this video out to learn more about choline.
6. Magnesium
Muscle tiredness and fatigue, along with cramps later in the day and in bed, can often indicate a magnesium deficiency. It is one mineral that can help control blood sugar levels, relax your muscles, and support a better sleep [7].
I generally felt less fatigue even after a tough workout, which helped me function better throughout the day and have a good night's sleep.
Any Side Effects?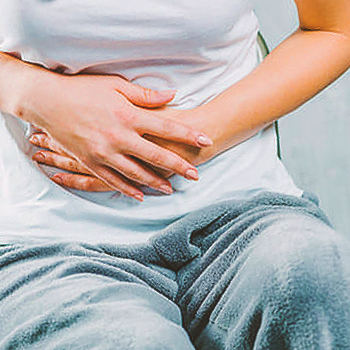 There are no reported side effects from taking Powher Cut based on all the reviews I read. However, some women found that it caused slight cramping when taken on an empty stomach, so I generally advise taking these fat burning supplements with food.
Fat burners can often have some side effects for women, mainly because the dose is too high.
Also, keep in mind that while the natural ingredients can boost lipid metabolism, this doesn't mean you get better results if you double the dose.
If anything, that can lead to sleep problems due to too much caffeine. But if you're particularly sensitive to stimulants, make sure to skip drinks and supplements containing caffeine to avoid any side effects. Another good practice to develop is taking the Powher supplement earlier so that its stimulant effects wear off by the time you go to bed and turn in for the night.
Pros
Triggers thermogenesis and fat burning
It helps suppress your appetite and food cravings
Contains natural ingredients
The formula is designed for women
Cons
You can order it only through the official website
When Is the Best Time to Take Powher Cut?
The best time to take Powher Cut is after a meal or snack. You should take two capsules three times a day with a glass of water.
The advantage of it not being a powder is that you can keep a few pills in your bag.
Some fat burners recommend waiting for half an hour before eating something, but I would not advise this when you first start taking them. Until you know for sure that you're not sensitive to the ingredients, it's best to take them just before food.
Based on most reviews, this doesn't seem to negatively impact achieving your goals.
I got into the habit of taking it with food because I'm sure that I don't skip a dose. So I suggest you do the same, especially if you're forgetful like me.
Can You Stack It with Other Supplements?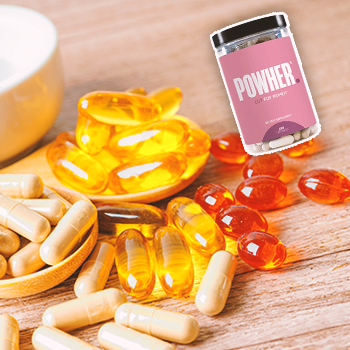 Yes, you can stack Powher Cut with other supplements to increase your results.
Most women I work with generally have plans to reduce their body fat.
This is the same for performance athletes and just the average woman who needs some help to get rid of unwelcome pounds.
1. Recovery Shake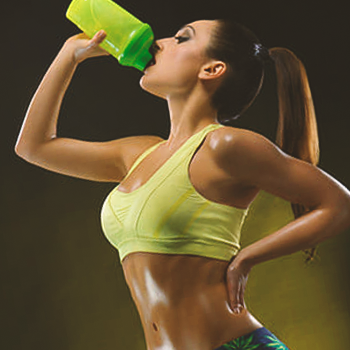 You've probably noticed people at the gym drinking a shake in the locker room once they are done with their training. Nine times out of 10, that's going to be a protein shake that delivers a large volume of amino acids.
The aim is to give your muscles all the nutrients needed to repair and build new muscle fibers.
This helps to reduce soreness and allows you to exercise more effectively the next day.
2. Pre-Workout Shake
Pre-workout shakes have long been one of my favorites, and if you're concerned about all the costs of buying multiple products, then you should keep in mind that you don't need a pre-workout for all your workouts.
However, they work great as a performance booster on higher intensity days.
One thing to keep an eye on is caffeine; too much of this wonder of nature, and you could end up jittery the entire day.
Other popular fat burners on the market:
3 Tips to Maximise the Effects

Here are a few tips I have gathered over the years, thanks mainly to my dietitian.
1. Try Taking Powher Cut Before You Head To The Gym
Like a female fat burner, diet supplements can provide an extra energy boost from the released fat cells. This can come in very helpful while you go for a run or head to the gym for some training classes.
2. Keep A Detailed Journal
If you haven't already been using a health and fitness tracking app like Noom, then get started right now. The aim is to see how your diet and workouts affect your weight over several weeks.
Then, start taking Powher Cut and see whether you're able to increase the speed of fat loss over several weeks.
3. Drink More And Detox
Eating a healthy, nutrient-rich diet is one thing, but sometimes we can build up toxins in our body that make it difficult to kickstart our metabolism. I highly recommend taking a premium vitamin product (ideally with added minerals) and following that up with some detox drinks like green tea.
Or, you can look for a pre-workout that features some green tea extract to get rid of some toxins.
As far as we know, calorie control still remains the most effective approach to weight management. Fasting and cleansing can help you cut a significant amount of calories, which often results in weight loss.

- Emmie Satrazemis, Registered Dietitian
Where Should You Buy Powher?
You should buy this weight loss supplement directly from the official Powher website. I have seen it a few times on Amazon, but you won't be able to take advantage of the significant price savings on bulk orders on the platform.
While one bottle of Powher Cut costs $65, you can get 4 for the price of 3 for $195, which will likely be more than a 4-month supply.
I like availing the 3+1 package (Ultimate Powher Cut Pack) because it comes with free worldwide shipping and a 90-day money-back guarantee. It's a risk-free trial, and my clients and I had positive experiences.
Other Fat Burner Alternatives
As part of this review, we looked at how Powher Cut compares to three industry-leading fat burners.
PhenQ
Like Powher, PhenQ is a fat burner supplement that aims to increase thermogenesis and control hunger with ingredients like caffeine and chromium picolinate.
However, PhenQ takes things further by adding nopal cactus to stop fat accumulation and L-carnitine fumarate from converting stored fat to energy.
We took body measurements of our volunteers before and after the trial phase. Each person used PhenQ as directed and followed our diet and exercise plan. Many saw a noticeable reduction in body fat percentage after two months.
Some users reported stomach upset when taken on an empty stomach which our dietitian said was likely due to sensitivity to a- lacy's reset®.
PhenQ dosing is simply two capsules, one before breakfast and one before lunch, compared to Powher's two capsules three times daily.
A one-month supply of both fat burners has similar pricing, with both official websites offering discounts for multi-bottle purchases.
LeanBean
Just like Powher Cut, LeanBean aims to meet the fat-burning needs of women specifically.
LeanBean can boost metabolism, suppress appetite, and reduce cravings with its Glucomannan and Garcinia Cambogia blend. Both LeanBean and Powher Cut contain 3000 mg of appetite-suppressing Glucomannan.
LeanBean contains a small amount of caffeine compared to Powher, which appealed to many in our test group who are sensitive to it. LeanBean has 10 mg of caffeine compared to Powher Cut's 100 mg.
Both formulas have you spread the dosing throughout the day by taking two capsules three times daily. The easiest way to remember and avoid any potential upset is to take them with meals.
LeanBean is slightly cheaper than Powher Cut, and like most supplements, it is best to order from the official website to take advantage of any discounts and to ensure you are getting the genuine product.
Instant Knockout
Where Powher targets women's fat-burning needs, Instant Knockout was initially marketed to athletes and bodybuilders, but it is a solid fat burner for anyone looking to lose weight.
Like most fat burners, Instant Knockout aims to boost metabolism, suppress appetite, and increase energy levels. According to our dietitian, it contains effective dosing with caffeine, Glucomannan, black pepper extract, cayenne pepper, B vitamins, and green tea extract.
Instant Knockout contains three times as much caffeine as Powher Cut, but included in the formula is L-theanine, which is known to offset any jitters or crashes that may come with such a hefty dose.
Our testing yielded good results with noticeable body fat reduction when we compared before and after body measurements. Some users like the energy hit from the 300 mg of caffeine.
Like Powher Cut, you take Instant Knockout throughout the day with food.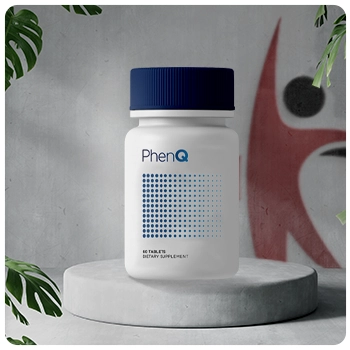 PhenQ
Click For Best Price
Pros
Aids fat-burning
Stops fat production
Suppresses appetite
Increases energy
Improves mood
Cons
A bit pricy compared to other fat burners
Only available on the company website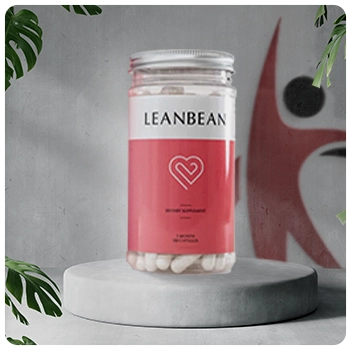 Leanbean
Click For Best Price
Pros
Boosts fat metabolism
Reduces appetite
Improves endurance
Enhances digestion
Increases energy levels
Cons
Need to take six capsules per day
Can only be bought through the company website
Instant Knockout
Click For Best Price
Pros
Regulates appetite
Helps users achieve defined muscles
Aids fat-burning and weight management
Boosts metabolism
Increases energy levels
Cons
Dosage is four pills a day
High in caffeine
FAQ
Yes, Powher Cut works as a fat burning supplement to help you lose weight. By boosting your metabolism, you can increase your current level of calorie burning to melt away stubborn fat.
Check out our reviews on other popular fat burners:
Is Powher Fat Burning Supplement Safe?
Yes, these fat burner supplements are safe to take and have no reported negative side effects.
Make sure you check the ingredients list for anything you might be allergic to, and for any vegan dieters, the good news is that it contains no animal products.
Do Thermogenic Fat Burners Work?
Yes, thermogenic fat burners work, and they can be an effective way to burn some stubborn fat. By slightly raising your body temperature, extra energy is released from stored fat reserves, helping you maintain or lose weight.
Yes, caffeine burns fat based on many studies, which is why it's commonly added to fat burners and other weight loss supplements.
When it comes to a fat burner for women, make sure you avoid a dose and serving size that could overstimulate you to prevent jitters and insomnia.
For more options, check out the best fat burners for women.
Related Post: Powher and Leanbean fat burner comparison
Should You Buy Powher Cut?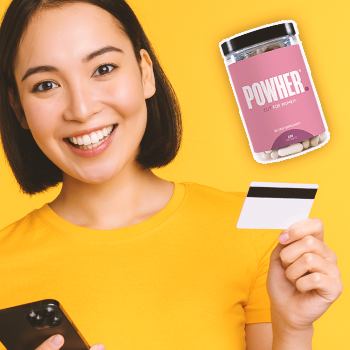 Powher Cut Fat Burner is a powerful supplement designed specifically for the female body, utilizing essential minerals, plant extracts, and ingredients that promote fat metabolism and help you burn more calories, making it one of the top dietary supplements for weight loss.
Based on all the customer reviews, my dietitian's feedback, and the results I have seen with clients, I have to say that Powher Cut is worth trying out.
Based on 1st hand experience, it's not some magic pill that will allow you to sit on the couch all day and get through a box of donuts. But combined with a healthy diet and regular physical activity, it has the potential to work well as a fat burning and weight loss supplement.
And because there is a money-back guarantee, you can order and try it out pretty much risk-free.
If you have any questions or have experience using Powher products, please reach out on their website here.
We Approve
Pros
It contains ingredients that suppress your appetite
Triggers thermogenesis, a process that burns fat
Based on natural ingredients
Formula designed for women
Get the BEST PRICE until the end of September
Cons
Can be only purchased through the company website
Was this article helpful?