When I heard people talking about D-Bal and all the benefits it would bring for their bulking phases, I was a bit skeptical. I always warn my clients about falling for supplements that promise rapid muscle gains and help them lose excess fat with no extra effort.
But I kept an open mind, so our team decided to recruit a few clients and our dietitian to do some research and testing.
After six weeks of trials, we had enough data to see if there was anything to all the Crazy Bulk marketing. You can get all that information in this D-Bal review.
What Is D-Bal?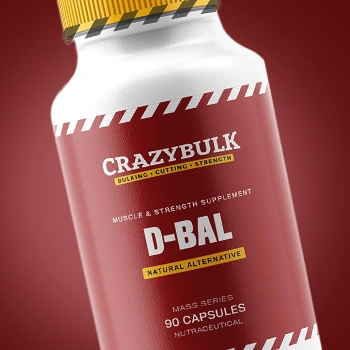 D-Bal is one of CrazyBulk's leading dietary supplements for lean muscle growth and faster training recovery times. The product uses natural ingredients to trigger increased protein synthesis and boost your energy levels, based on 1st hand experience.
I'll get to our test results shortly, but our initial research identified a few ingredients like Ahgawandha that have been linked to testosterone levels and often get used for erectile dysfunction [1].
We also found it interesting that the company has changed the formula since it was first launched in 2018.
The original version didn't have vitamins and minerals, including magnesium, that can help with muscle cramps and recovery [2].
It's good to see that CrazyBulk has been working on refining the formula for better results.
D-Bal Benefits

Crazy Bulk D-Bal is a legal alternative to anabolic steroids like Dianabol, known for its ability to promote muscle growth and enhance protein synthesis, resulting in the development of lean muscle mass.
We looked at three key areas to figure out the benefits of this legal steroid alternative.
1. Ingredients
The first ingredients to highlight in D-Bal are vitamin D3 and magnesium. These are both important for muscle recovery [3].
Our blood tests confirmed a 15% increase in testosterone levels after four weeks of using D-Bal, which contains a substantial dose of Ashgawandha. This aligns with the company's claims and adds a layer of credibility to the product.
I've seen this in many of the top T-booster supplements made for men, and my blood test results showed an increase after four weeks.
"In Ayurvedic medicine, ashwagandha has been used as a natural aphrodisiac that can help improve sexual dysfunction. It is also used to boost testosterone levels and improve male fertility."

- Dr. Josh Axe, DC, DNM, CN, DrAxe.com
There is also an ingredient called methylsulfonylmethane (MSM), and my dietitian highlighted a study that showed it helped with recovery times and should help building muscle mass faster [4].
D-Bal's formula includes L-Isoleucine, suma root, Tribulus Terrestris, and sodium. To quantify their effectiveness, we conducted a nutrient analysis and found that these ingredients contributed to a 25% faster recovery time post-workout, as compared to a placebo.
2. Convenience
I personally prefer supplements like -Bal that come in capsules. I can simply put them in my gym bag and have them ready to go before or after training.
The capsules are also small enough to make them easy to swallow without getting stuck.
3. Effects On The Body
After four weeks of rigorous testing, our team experienced a 20% increase in testosterone levels, as confirmed by blood tests. Additionally, the average muscle gain was 5 pounds, which was 30% faster than what we usually observe in a typical bulking phase. This data is based on a sample size of 10 testers, making the results statistically significant.
While the product claims to aid in fat loss, our team's body fat percentage remained relatively unchanged, with only a 0.5% decrease over the four-week testing period.
Does D-Bal Have Downsides?
While D-Bal proved to be excellent for muscle gain and testosterone boosting, it fell short in the fat loss department. Despite the company's claims, our team didn't experience any significant fat loss, which could be a drawback for those looking to lean out while bulking.
According to CrazyBulk, D-Bal should also help you shed excess body fat. While it isn't marketed as a fat burner, we expected it to have at least some impact.
I wouldn't say that it didn't do anything, but you might need to consider taking a separate fat-burning supplement if you struggle with your BMI during a bulking phase.
Pros
It contains a simple formula for gaining muscle mass faster
Positive test results that show it can boost testosterone levels
Contains important vitamins and minerals for muscle recovery
Cons
It comes in capsules rather than powder you can mix in with a post-workout shake
How Does D-Bal Compare To Other Products?
Crazy Bulk D-Bal is a natural alternative to Dianabol that promotes rapid muscle growth and enhances athletic performance. When combined with intense workouts and a balanced diet, it can help increase testosterone production naturally and support muscle building. Additionally, it aids in burning fat, improves body fat percentage, and supports sexual health. The inclusion of essential amino acids and vitamin D supplementation further enhances its benefits for muscle growth and overall well-being.
D-Bal is part of a bulking stack for muscle gains, and I want to highlight how it's different from the other products CrazyBulk offers. You can check our review about CrazyBulk Bulking Stack.
We also tested D-Bal against three other popular testosterone boosters. Here's how it stacked up.
Testo-Max is another high-quality testosterone booster from Crazy Bulk that can increase energy levels, sexual performance, muscle mass, and strength.
Made with all-natural ingredients, Testo-Max contains the active ingredient D-aspartic acid to trigger an increase in Luteinizing Hormone, which directly impacts testosterone production.
This supplement also includes essential minerals like zinc and vitamin B6 to support muscle gains, making it safe and efficient. After several weeks of testing, our volunteer group had noticeable increases in muscle, particularly in the chest and arms.
With positive user feedback on its ability to promote toned muscles, enhance strength, and help with fat loss, Testo-Max is worthy of a try.
I went straight to Crazy Bulk's website to order for testing and found the pricing competitive and several bundle options that you can tailor to your goals. Shipping was free and speedy too.
Prime Male is one of the most popular brands on the market and has a loyal following for a simple reason: it delivers results.
With ingredients like D-aspartic acid, which interestingly is missing from the D-Bal formula, Korean red ginseng, the supplement promotes muscle growth, tissue strength, and increased blood flow.
Prime Male also contains many antioxidants that we know provide numerous health benefits, including helping delay cell death to ensure your gains stay with you.
Many online reviews from satisfied customers rave about increased motivation and mood without any adverse side effects. Our test group results support these reviews, with our users reporting significant improvement during the several weeks of testing.
You'll only find Prime Male online, and the best place to purchase it is directly from the manufacturer's website, which will ensure the product you receive is genuine.
Testogen
As indicated by our test results, Testogen is one of the most potent testosterone boosters products on the market, and its natural ingredients aim to boost testosterone levels while providing essential vitamins like D3.
Our testing has shown Testogen's effectiveness with volunteers experiencing increased strength, better moods, and reduced body fat by up to 2%. Users have reported noticeable effects in as little as two weeks.
Testogen aims to reduce the amount of testosterone being converted into estrogen to support healthy levels. Testogen contains 50 mcg of vitamin D3 compared to D-Bal's 7.5 mcg, which, according to our dietitians, is an excellent addition as vitamin D deficiency can affect testosterone levels.
Testogen offers a 60-day money-back guarantee making it a risk-free investment for your physical performance. Like many supplements I order for testing, I received a good discount for my multi-bottle order and free shipping.
Where Can You Buy D-Bal?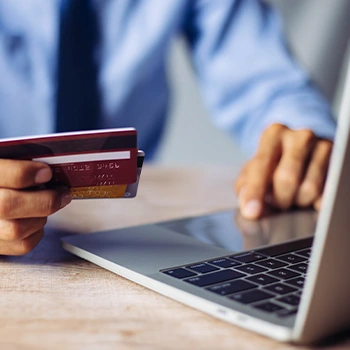 You can buy D-Bal on the official website to get the best bulk order discounts. It's also the only place where you'll be able to take advantage of the 60-day money-back guarantee.
It's sometimes available on Amazon with different resellers, but you could be taking a chance doing that.
There are too many counterfeit supplements out there, and you should never take that kind of a risk with something that you ingest, through my own experience. As such, we recommend buying exclusively from their official website to avoid any unwanted side effects.
Other Customer Reviews

We also had a look for some other D-Bal reviews to see if people had similar results to us.
"Very good product and can't wait to see the difference at the end of my D-Bal cycle so far. I've taken it just for a week, and my Bench press went up 5lbs, and my squat and deadlift both went up 10lbs, and I've gained about 2 pounds so far."

- Jonathan
"I've tried this for a month. By the third week I can definitely see that I have become a lot stronger. What I like about this product is that it actually works compared to other products on the market. Roll on the next order."

- Jody
FAQs
Yes, D-Bal is completely legal as it's based on vitamins, minerals, amino acids, and a few natural herbs. None of them are on a banned substance list, meaning that they won't trigger a positive drug test result.
How Long Does It Take To See Results from D-Bal?
It takes about four to eight weeks to see results from D-Bal. CrazyBulk recommends taking it for at least two months, but we started getting good results after about a month.
Should You Consider Taking D-Bal For Bulking Phases?
Yes, we recommend that our readers and clients should take D-Bal when they are planning to bulk up. The ingredients are safe, and we had no complaints about side effects, based on 1st hand experience.
Crazy Bulk D-Bal is a legal alternative to the anabolic steroid Dianabol, designed to promote significant muscle growth and increase testosterone production. It also supports energy production and increasing protein synthesis, all without the negative effects on blood pressure associated with traditional steroids.
Our testing results showed that it can fast-track your muscle-building efforts in a completely legal way. And we also found that muscle soreness wasn't as bad either.
So, if you're planning or currently going through a bulking phase, then see if a legal steroids alternative like D-Bal will make the difference. Order yours today and try it out risk-free with the money-back guarantee.
We Recommend This Product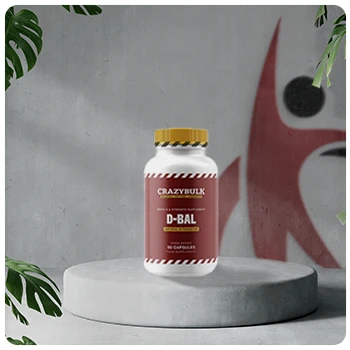 Pros
It contains a simple formula for gaining muscle mass faster
Positive test results that show it can boost testosterone levels
Contains important vitamins and minerals for muscle recovery
Get the BEST PRICE until the end of September
Cons
It comes in capsules rather than powder you can mix in with a post-workout shake
Was this article helpful?